Core activities
Production; flat sheet to tray:
Sumarbox will take care of the entire process from receiving the flat sheets to creating your trays.
We will deliver the trays to your company on a day and at a time convenient to you. You can of course also arrange your own transport if you prefer. In that case we will ensure your order will be ready for shipment.

Sumarbox will take care of the following:
Receiving and checking the delivery of flat sheets or products
Storage and stock control
Production; flat sheet to tray
Planning and logistics
Warehousing
Administration
Supervision of and mediation regarding the purchase of trays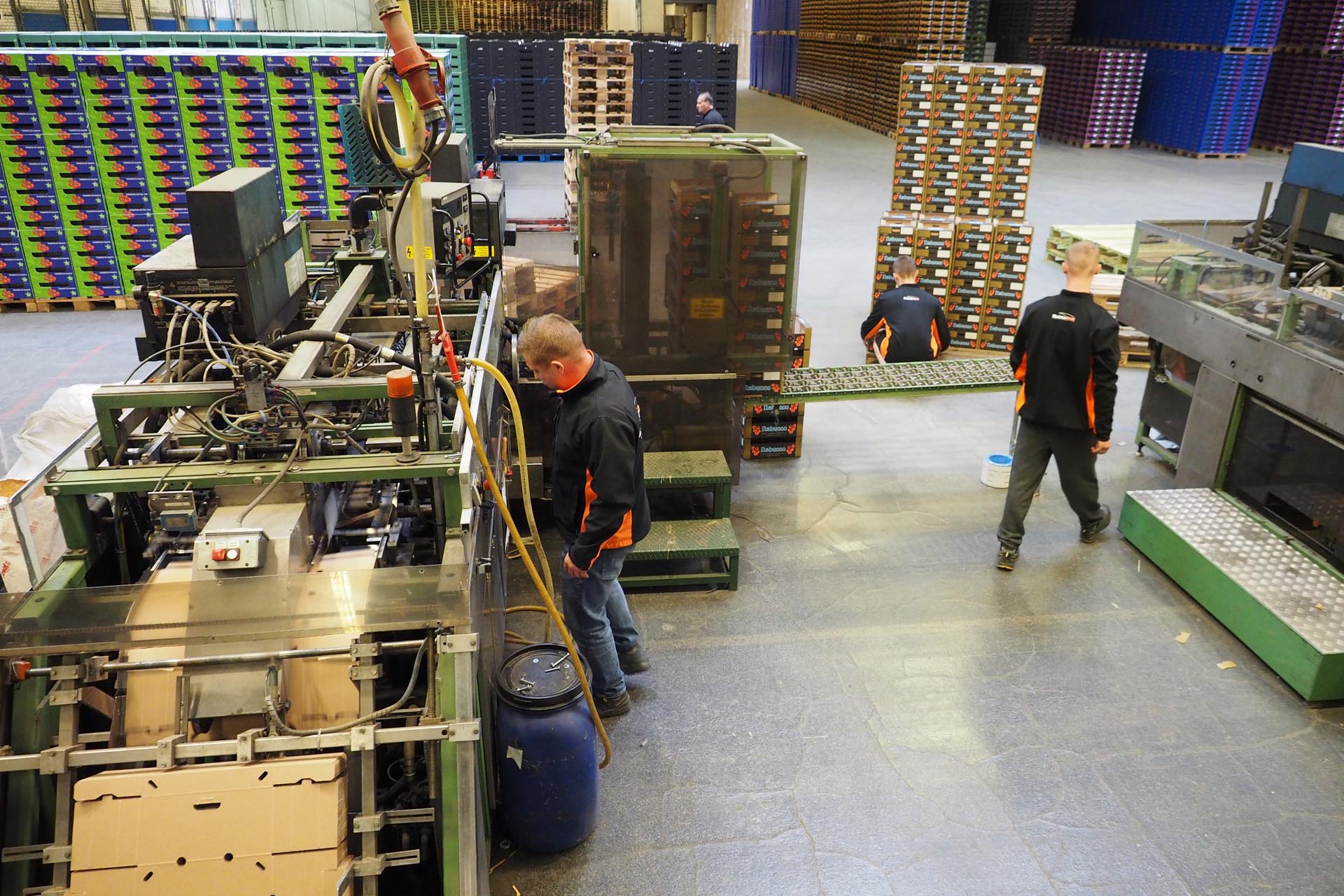 If you have any specific wishes regarding your packaging, please contact us. Whether this concerns the maximum stacking height, types of pallet, questions regarding trays or about the administration, we look forward to assisting you.
Logistics
As we benefit from our own fleet of trucks, we are highly flexible and can offer a superior quality delivery service. We do our own in-house logistics planning, using a track & trace system which can pinpoint the whereabouts of your order at any given moment during the delivery process. Once your trays have been delivered we will send a signed digital consignment note to your mailbox.
We deliver mostly in the Netherlands, Germany and Belgium.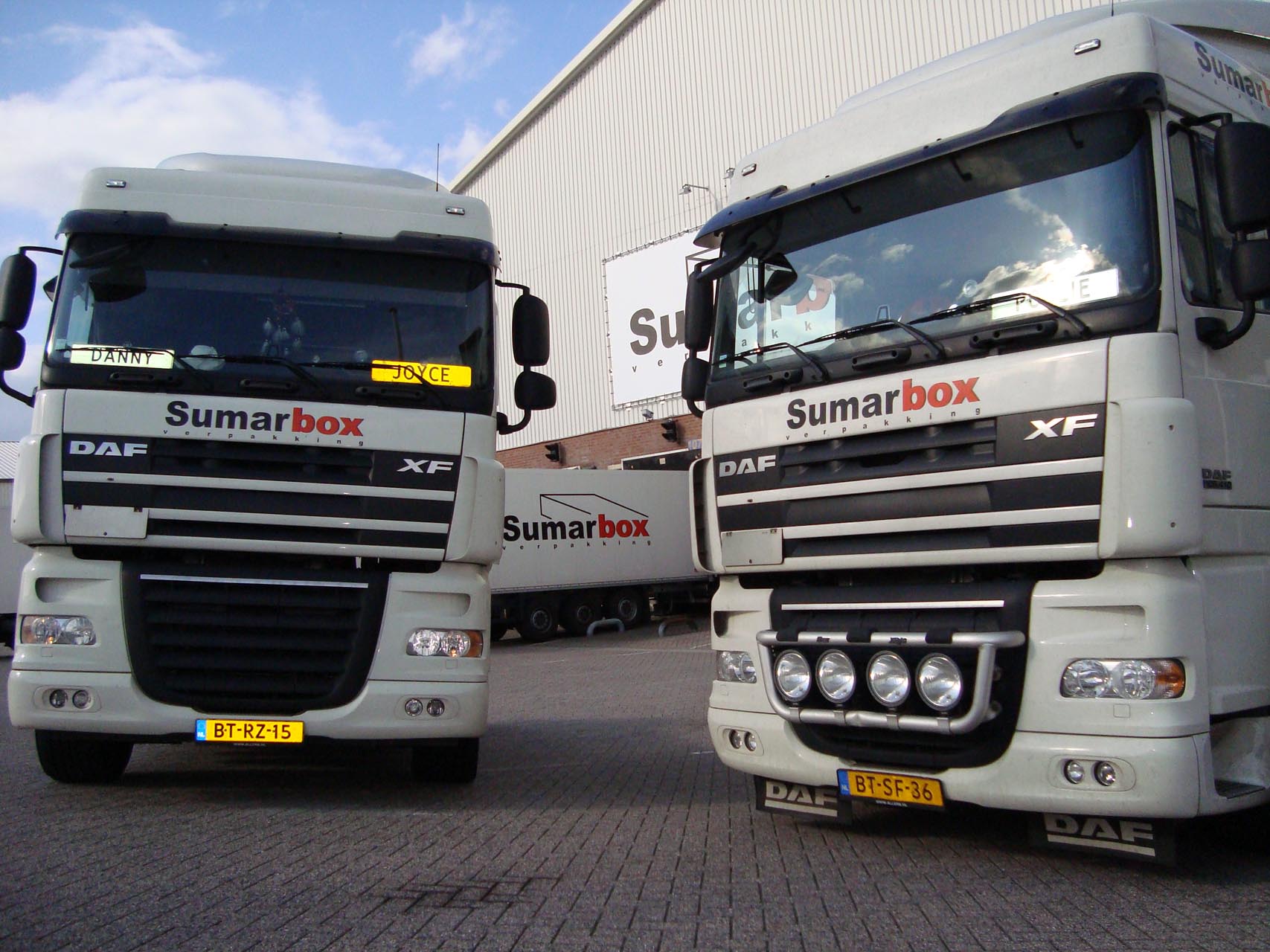 Warehousing
To complement our production process and excellent logistics, we also take care of warehousing corrugated and solid cardboard, rolls of paper and other associated products for third parties.
We will ensure your goods are received in good order. After checking and counting, your goods will be stored in our warehouse.
Once you have placed an order, your goods will be checked and prepared and a consignment note created.
We will deliver your product to the address provided or, alternatively, you can come along and pick up your goods from our location.